Manaca's Second To None
född/dob: 2021-02-05
HD: A, ögon u.a 22-06-29. Hereditärt fri från prcdPRA & FN / Hips: A, eyes checked clear 29.6.2022. Heredetary clear of prcdPRA & FN.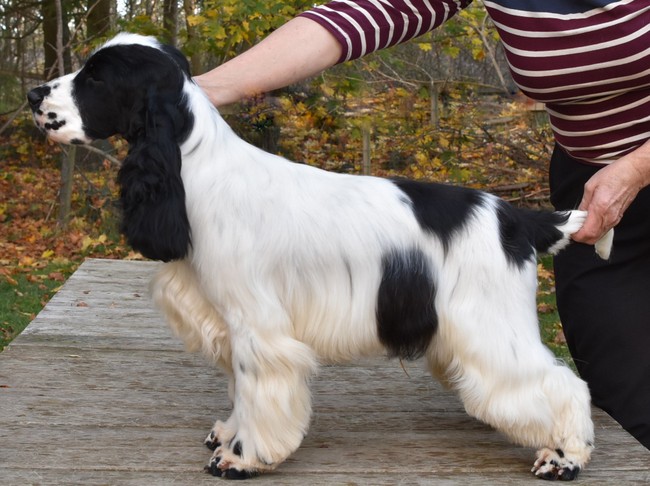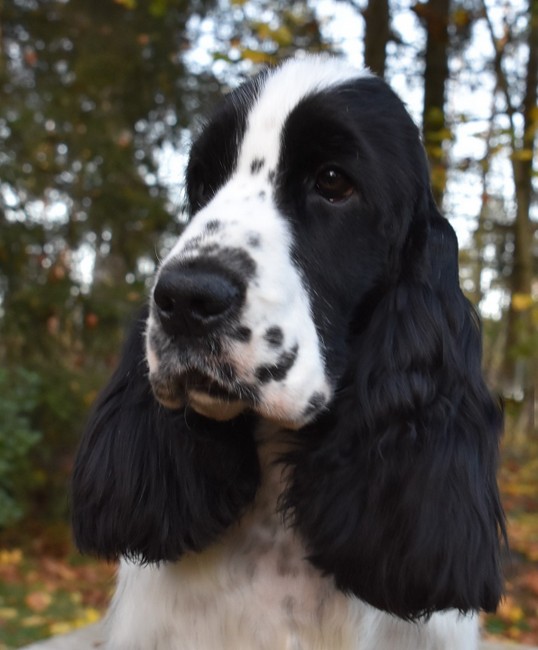 Gustav 8 månader gammal
Gustav föddes som ensam valp i Yvonnes första kull, och jag bestämde tidigt att han skulle få stanna hos oss, då han var väldigt iögonfallande redan som liten. Han växte upp med en mamma som är otroligt lekfull och lekte med honom och gör det fortfarande varje dag. Gustav är en riktig busråtta som bär omkring på allt han kan få tag på, skor, verktyg, leksaker.... allt som finns i hans våglängd anser han som sitt :) Som tur är förstör han inte så mycket, men man får leta en del efter saker. Han är den absolut bästa lekfarbrorn till våra andra ungdomar.

Lite extra kul att i Gustavs stamtavla finns många av mina finaste hanar samlade. Pappa Erik, farfar Anton, morfar Anders, Henry, Alfred och längre bak återkommer Arnie - Ch Quettadene Lancelot flera gånger.
Gustav har bara varit på 2 valputställningar än så länge, där han först blev BIM valp. Nästa gång ut i valpklass på SSRK Mjölby blev han BIR valp och BIS-2! Från juniorklass har han redan 2 cert och flera bästa hane placeringar!

Gustav was born as a singleton pup in Yvonnes litter, and I decided quite soon to keep this one for myself as he was the most eyecatching puppie. He grew up with his playful mum, so he did'nt seem to miss anything growing up, and they still play awhile every day. Gustav was a very naughty puppy growing up, always looking for something to steal, like shoes remote controls, clothes you name it... luckily he did'nt chew them som much, just liked to carry them around. He has been the best play-uncle to our litters of pups.

A good extra is that he has most of my best males in his pedigree, like daddy Erik, grandfathers Anders & Anton, Henry, Alfred and further back our English boy Arnie.
Gustav has only been to 2 shows in puppyclass. First time he was BOS puppy, next time out at a gundogshow he was BPOB and BIS-2! From juniorclass he already has 2 CAC's and several best male placings!



Alltid tokiga upptåg i farten för Gustav, men det gör inget när man är så söt som han :)
Always up to some kind of mischief, but who cares when you're as sweet as him!?
SE GUSTAV VÄXA / WATCH GUSTAV GROW: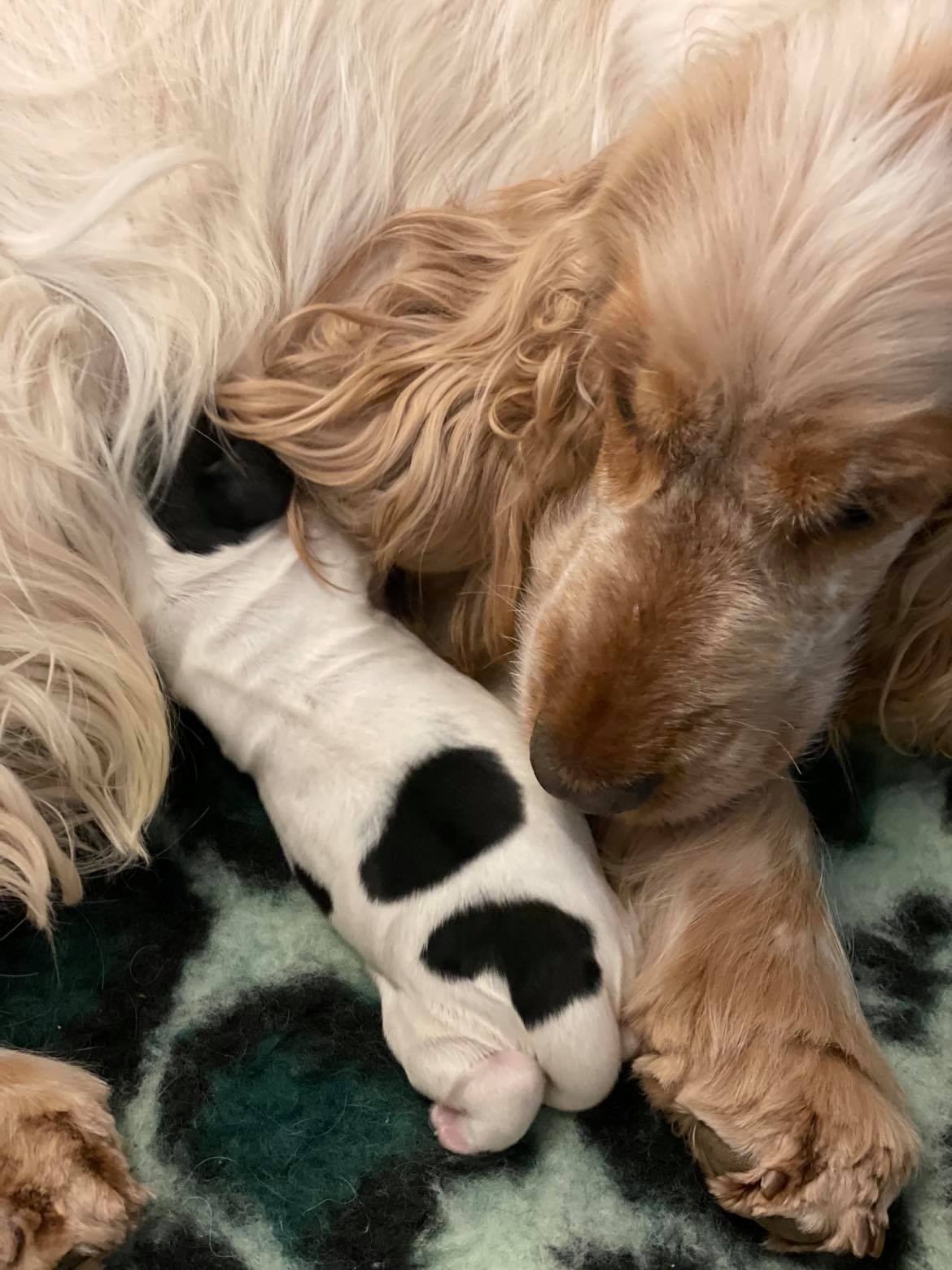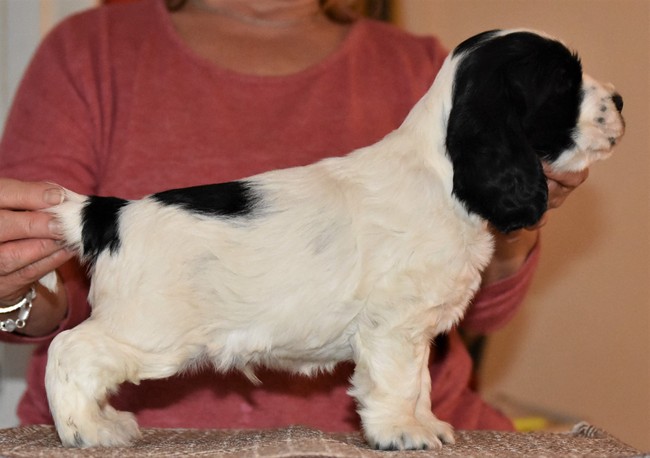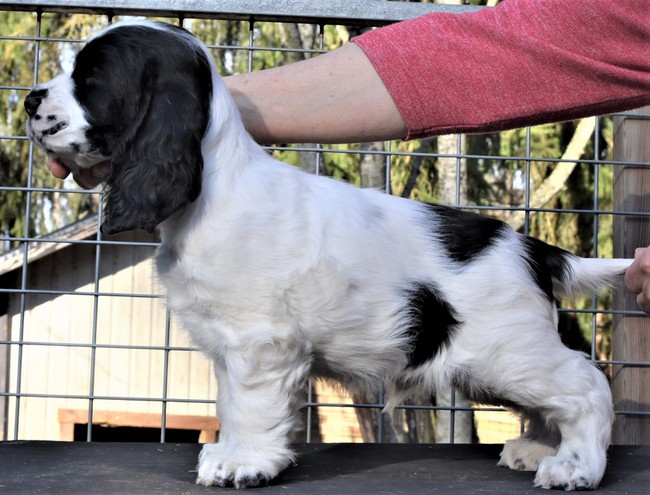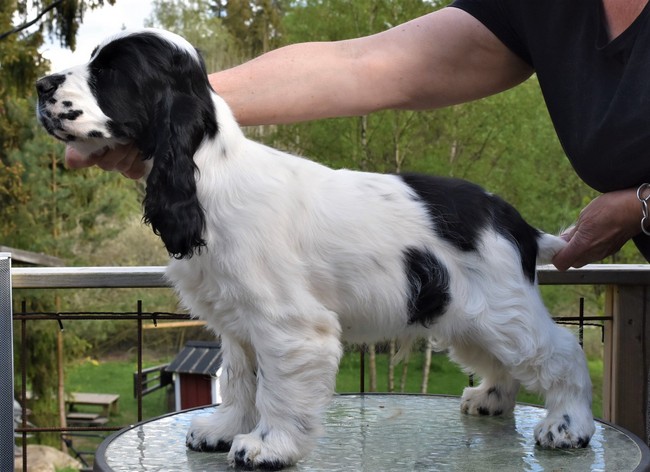 Här är Gustav först 2 dagar gammal, sen 5 veckor, sen 8 veckor, och sen 4 månader.
STAMTAVLA / PEEDIGREE:
Fader/Sire:

SEU(u)CH SEVCH
Manaca's Tom Dick or Harry




(black)

HD: B, prcdPRA & FN clear

SEU(u)CH SEVCH
Manaca's Ideas For Life




(red)

HD: B, prcdPRA & FN clear

SE U(u)CH SEVCH ESTCH NOUCH
Manaca's Gets Ideas Going

(red)
HD: C
Optigen A, FN clear
SEU(u)CH Woodman Black Petrs
(black)
SU(u)CH NUCH NORDV-06 SVCH
Manaca's Undesingned Dream

HD: A, optigen A, FN normal
SVCH
Manaca's Hey Hey Helen

(red)
HD: A
Optigen A, FN clear

Ur JCh, UrCh ArgCh WW-05 SU(u)CH
Corralet Indian Savage
(red) HD: B

SE U(u)CH SVCH
Manaca's Unblushing Dream
(red)
HD: A´Optigen A, FN clear
Manaca's When You're Smiling


(black & white)

HD: A, optigen & FN clear

SU(u)CH DKUCH NUCH SV-09 NordV-11
Backhill's New Design

(black & white)
HD: A, optigen normal/clear
Hochachtungsvoll vom Schloss Hellenstein

(blue roan)

SU(u)CH
Travis Keep It Classy
Manaca's Out of the Blue
(1 CAC)

(black & white)
HD: A, optigen normal/clear
SVCH Manaca´s Each and Every Day

(orange roan)
HD: B, hereditary optigen A and
FN normal
SU(u)CH DKUCH NUCH NORDCH JEUW-06 SV-06 SV-08
Manaca's Beat About the Bush

(blue roan)
HD: B, optigen A, FN clear
Moder/Dam:

SEVCH
Manaca's Who's That Girl

HD: A, prcdPRA & FN clear

SE U(u)CH NOUCH SEVCH
Manaca's Milk n'Toast and Honey

(röd/vit)

HD: A, prcdPRA & FN normal/clear

SE U(u)CH SEVCH SE V-10
Manaca's Walk On the Wild Side

(orange roan)
HD: A, optigen normal/clear


SU(u)CH NUCH Travis Miles of Smiles
(blue roan)
HD: A, optigen normal/clear
Manaca's Honey I'm home

(orange & white) HD: A
Manaca's Strawberry Fields


(orange roan)
HD: A, optigen normal/clear

NOUCH
Manaca's Dog Has it's Day
(blue roan)
SU(u)CH NUCH JEUW-06 SVCH Bundessieger-09
Manaca's Bag of Beans

HD: B, optigen normal/clear
Manaca's Blonde Moment

(orange roan)

HD:C, prcdPRA & FN normal/clear

SEU(u)CH DKUCH SEVCH
Manaca's Gust of Wind

(blue roan)
HD:A, prcdPRA & FN normal/clear
Billsor Kiterunner

(blue roan)
HD:B, prcdPRA & FN normal/clear

SE U(u)CH
Manaca's Pull No Punches
HD: A, optigen normal/clear


SEU(u)CH
Wilmerella Manacas Rumours

(orange roan)
HD:B, prcdPRA & FN normal/clear

Terriles Taittinger

optigen & FN normal/clear

IRCH IRjunCH
Manaca's Laid Out in Lavender at Wilmerella

optigen & FN normal/clear


Copyright © Monica Forsander ~ Uppdated: 2022-06-30