C.I.B SEU(v)CH DKU(s)CH SEVCH
Manaca's Candy Cover


Magik Rainbow Leonidas
Alma & Yannis valpar föddes den 2/4-2022 och det blev 4 st. 1 hane och 3 tikar, alla svart med tanteckning. Valparna är superfina och Alma har skött sina valpar exemplariskt. Alma och Yannis är av samma modell av Tax så det ska bli sååå spännande att se dessa växa upp och se hur dom utvecklas.... OBS! Som det ser ut nu så är alla tingade i denna kull...

Alma & Yannis puppies were born on april 2-2022 and there are 4 pups in the litter, 1 boy and 3 girls, all black & tan. The pups are gorgeous and mummy Alma is taking care of them in the absolute best way. Alma and Yannis are of the same model of Dachsie so it will be sooo interesting to see the pups grow up and how they develop.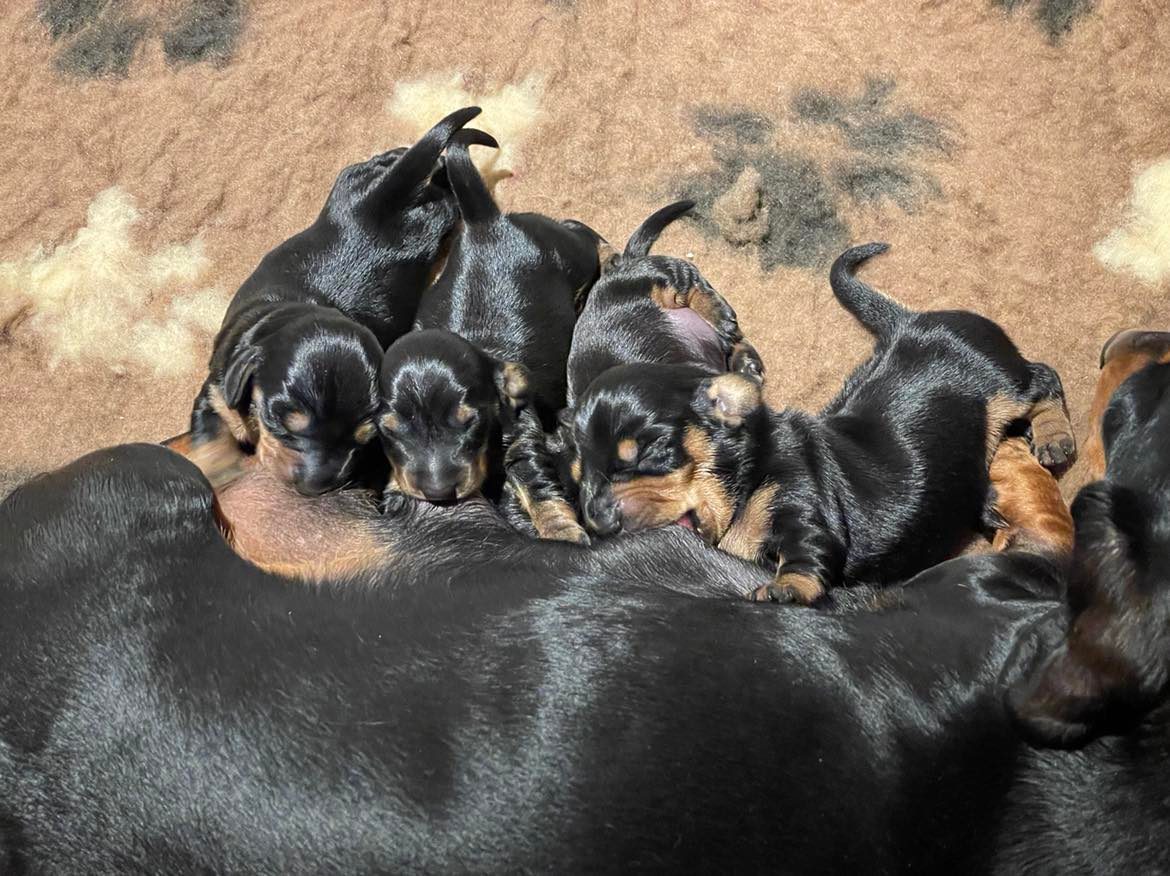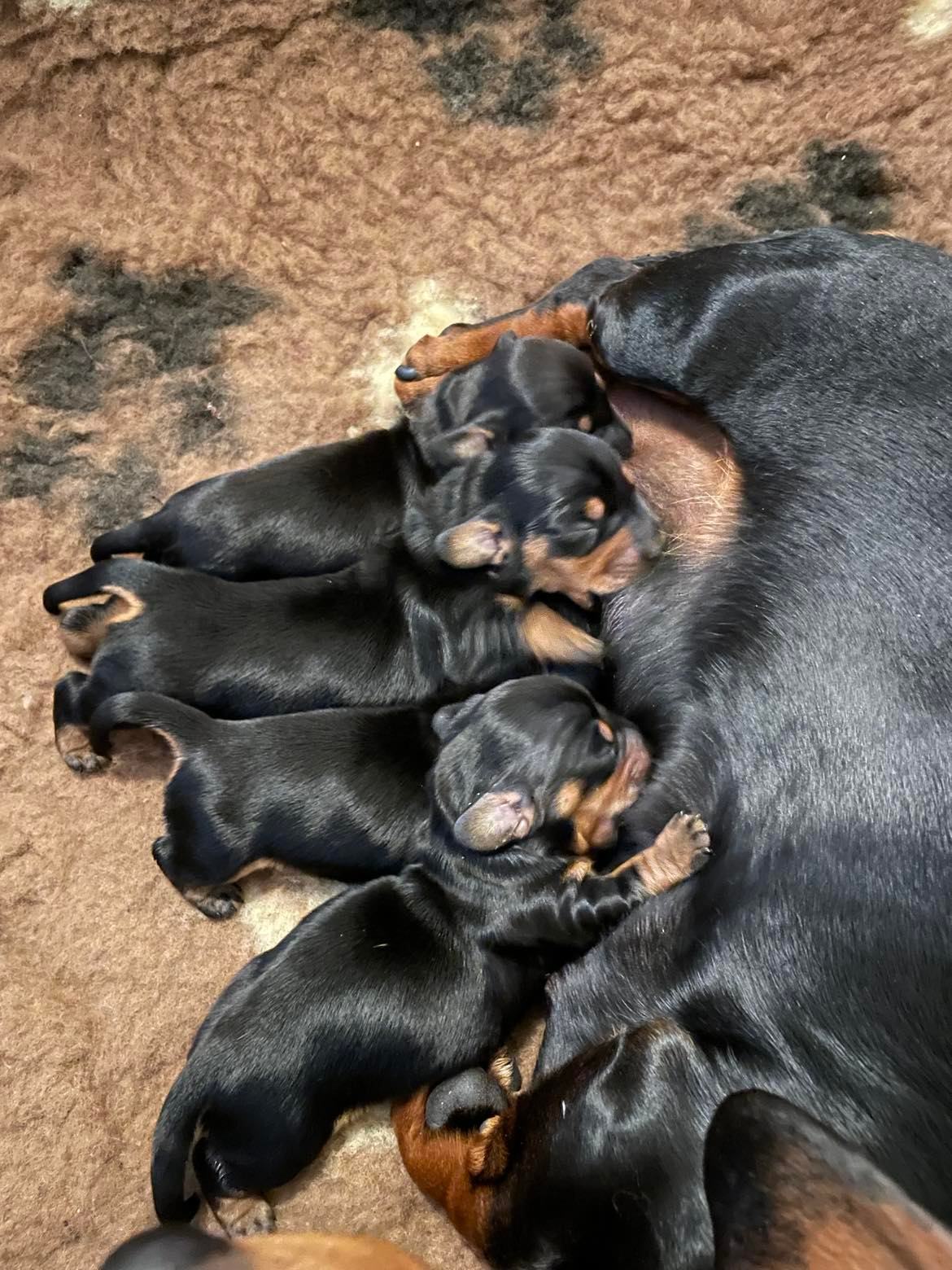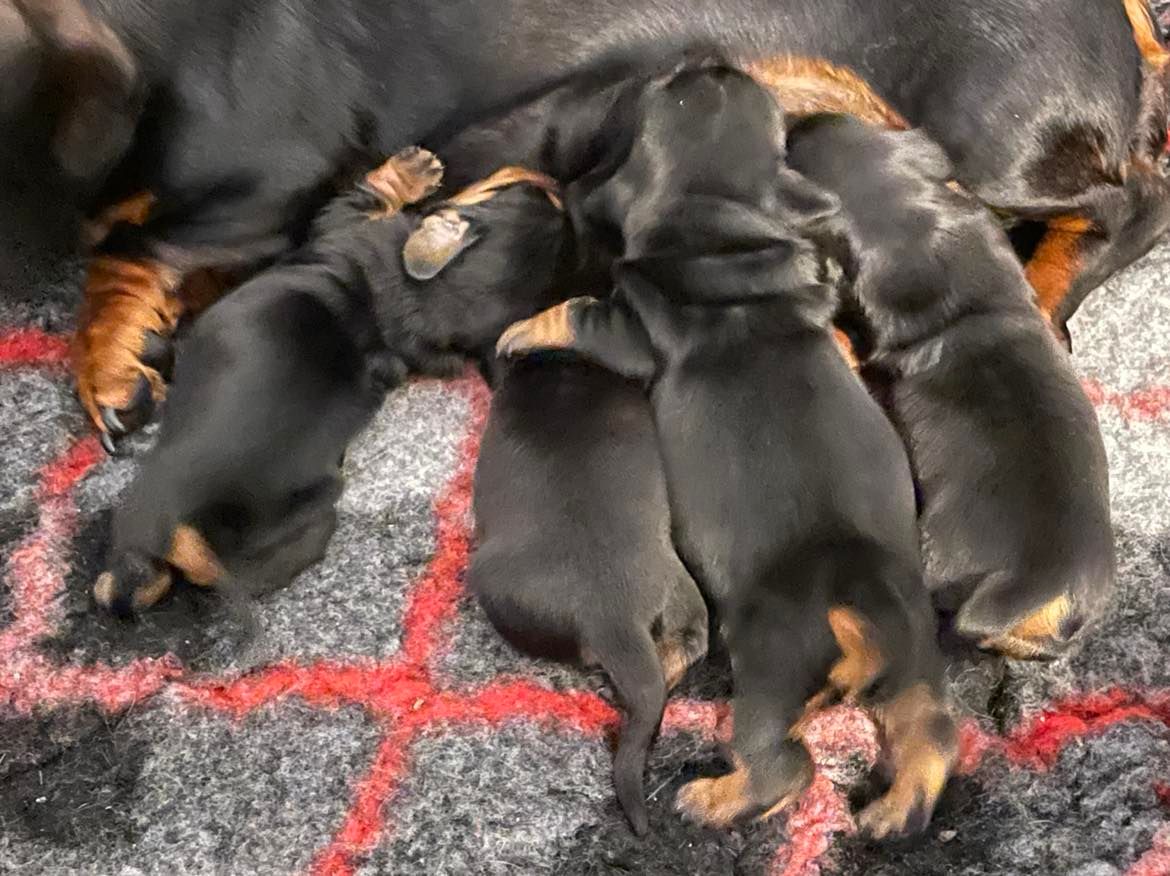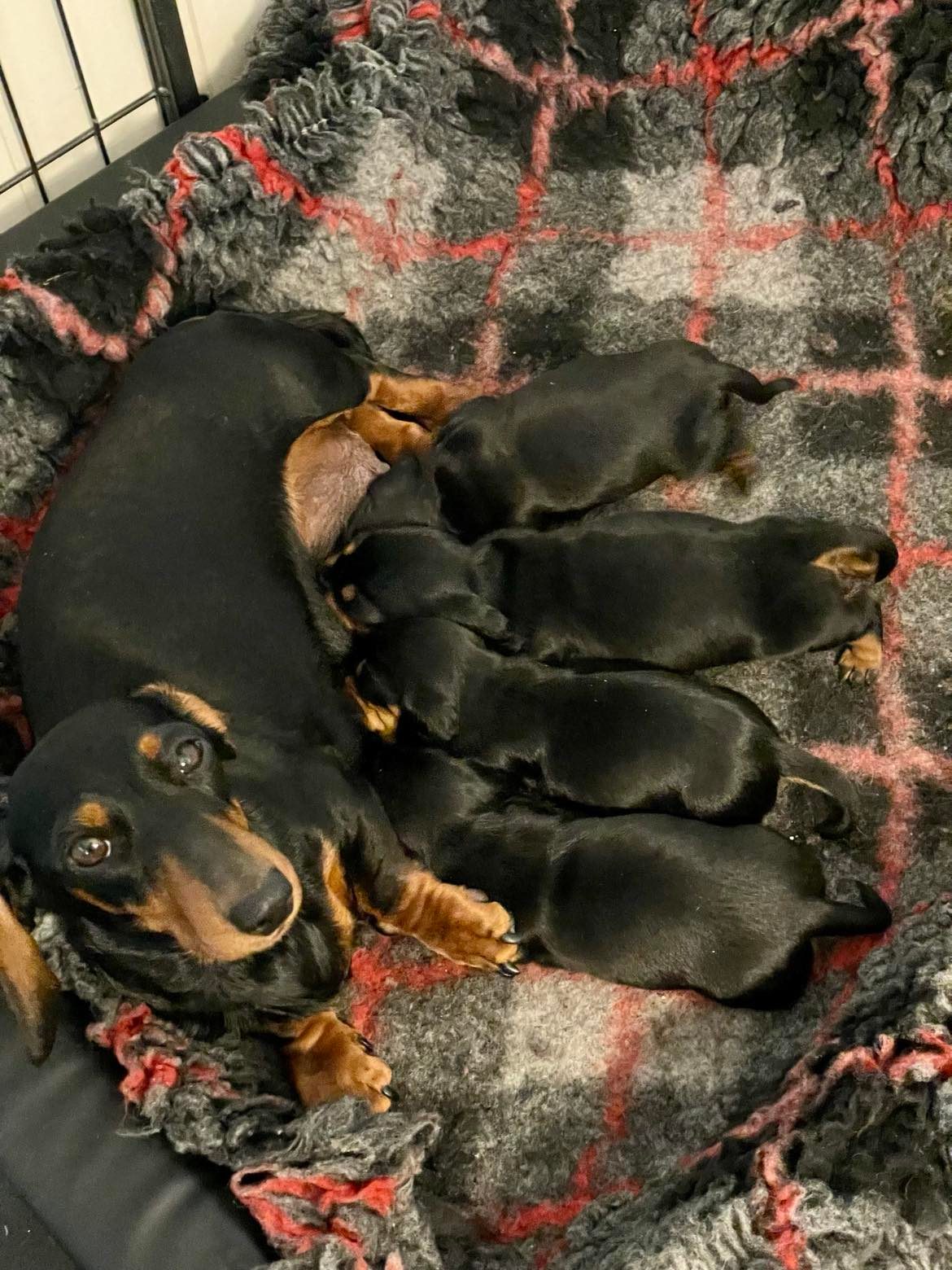 Här är valparna nyfödda, 3 dagar, 2 veckor och 3 veckor gamla - vad fort dom växer!
Here the pups are newborn, 3 days, 2 weeks and 3 weeks old, how quickly they grow!


STAMTAVLA / PEDIGREE:
Fader/Sire:

Magik Rainbow Leonidas

INTCH WW EUW HGRCH LTCH PLCH PLJCH RKFCH RUSCH RUSJCH
Magik Rainbow Ordinar MS



INTCH EUW FINCH BLRCH RKFCH ROMCH RUSCH RUSJCH RT-FOX
Kaladium VizaviTimofeychik
red, MS

AMCH RUSCH
Magik Rainbow Harmony MS

Magik Rainbow Flash Royal MS



Ch Magik Rainbow Tesoro MS


RUSJCH
Magik Rainbow Konstance MS


Moder/Dam:

C.I.B SEU(v)CH DKU(s)CH SEVCH
Manaca's Candy Cover

Ygeia Quite Stunning

Ch Magic Rainbow Olimpus

Ch Ygeia Love Is A Gift

C.I.E C.I.B SEU(v)CH NOUCH FINCH SEVCH SEJV-13
Manaca's Velvet Cover

AMCH CANCH FINV-09 NORDV-09
Grandgables Carpaccio in Red


SE (v)UCH SEVCH
Dualis Unnibell



Copyright © Manacas ~ Uppdated: 2022-05-16